Vision impairment affects 500,000 Florida residence. If you or a loved one is experiencing vision loss, contact Lake Nona Eye Care for a comprehensive eye exam. Low vision is becoming more common. Just imagine not being able to see clearly and it could not be corrected by vision surgery or prescription glasses.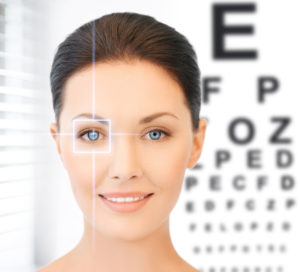 "Every seven minutes, someone in the U.S. loses their sight, in Florida, it's even worse, with 10 of every 1,000 people losing their sight. That's twice the national average, according to the National Eye Institute," according to News 6.
"The higher prevalence of blindness and visual impairment among Floridians is attributable to the large and growing elderly population in our state," according to Lighthouse Central Florida.
The article goes on to say, "Kenny McMiller, of Tavares, lost his sight to glaucoma in 1991. He told News 6 that it was a difficult time because he lost his sight without warning. I didn't show any signs of anything hereditary, he said."
"A recent study by Duke University found that half of the senior population has one of three eye conditions that can lead to blindness: glaucoma, diabetic retinopathy and macular degeneration."
Glaucoma is also known as 'the sneak thief of sight' because there are very few symptoms. Without even noticing, a person can lose up to 40% of their vision, once your vision is lost, it's gone for good. It is caused by optic nerve damage. This nerve is responsible for taking the images from the eye and relays them to the brain. It acts like millions of wires in an electric cable.
Macular Degeneration occurs when there is damage to a small spot near the center of the retina called the macula. The macula is millions of light sensing cells essential for sharp central vision.
One out of 12 people over the age of 40 with diabetes have diabetic retinopathy, according to the NEI. As the number of people with diabetes rises, so does this blinding vision disease.
It is important to find quality care and experience, at an affordable price. It may be tempting to turn to a big chain store, thinking you can save a few bucks, but you can end up compromising on proper eye care.
At Lake Nona Eye Care we are committed to quality, comprehensive eye exam and the overall health of your vision. Contact us today or an appointment.