A Lifetime of Good Vision
Your annual visit to Lake Nona Eye Care will greatly increase the chance of finding subtle changes that may affect your vision as well as your overall health. At Lake Nona Eye Care, we provide comprehensive, primary eye care for the entire family (starting at age 5). Routine and preventative eye exams are essential for maintaining good eye health. Often vision and eye problems don't have any obvious signs or symptoms, but can be easily diagnosed. Early detection can even prevent vision loss; the American Optometric Association recommends yearly vision exams.
 Consultation and Eye Exam
During an eye exam, Dr. Cynthia Ward, Optometrist, will ask you questions about any issues or symptoms you are experiencing, your work environment, any blurry vision, medications you are currently taking and your overall health. Previous eye conditions and family history will also be discussed. Dr. Ward will consider all this information when determining any recommendations or treatments.
Vision Testing
Regular evaluations and vision testing ensure you have the clearest vision possible. Dr. Ward will measure how each eye is seeing by using a series of vision acuity tests and reading eye charts. Depending on the results of the exam, Dr. Ward may prescribe corrective glasses or contacts.
Eye Functioning Testing
Dr. Ward also performs several tests to evaluate eye muscle capabilities. Depth perception, peripheral vision, color vision, responsiveness to light and other tests are performed, to determine whether the eyes are moving, focusing and working together properly. Dr. Ward will diagnose any conditions that may be impairing your vision and the ability to focus.
Comprehensive Exam
Dr. Ward performs a quality comprehensive examination of your eyes, ocular health and visual system to ensure your eyes are visually healthy. Through tonometry, which measures the pressure inside your eyes, you are screened for glaucoma. Dilating the pupils will enable Dr. Ward to examine the internal structures of the eyes. This includes, the posterior portion of your eye where the retina, optic nerve, veins and arteries can be viewed directly, providing a clear picture of your vascular health.
Many diseases can manifest within the eyes, including high blood pressure, diabetes, inflammatory diseases, autoimmune disorders and high cholesterol.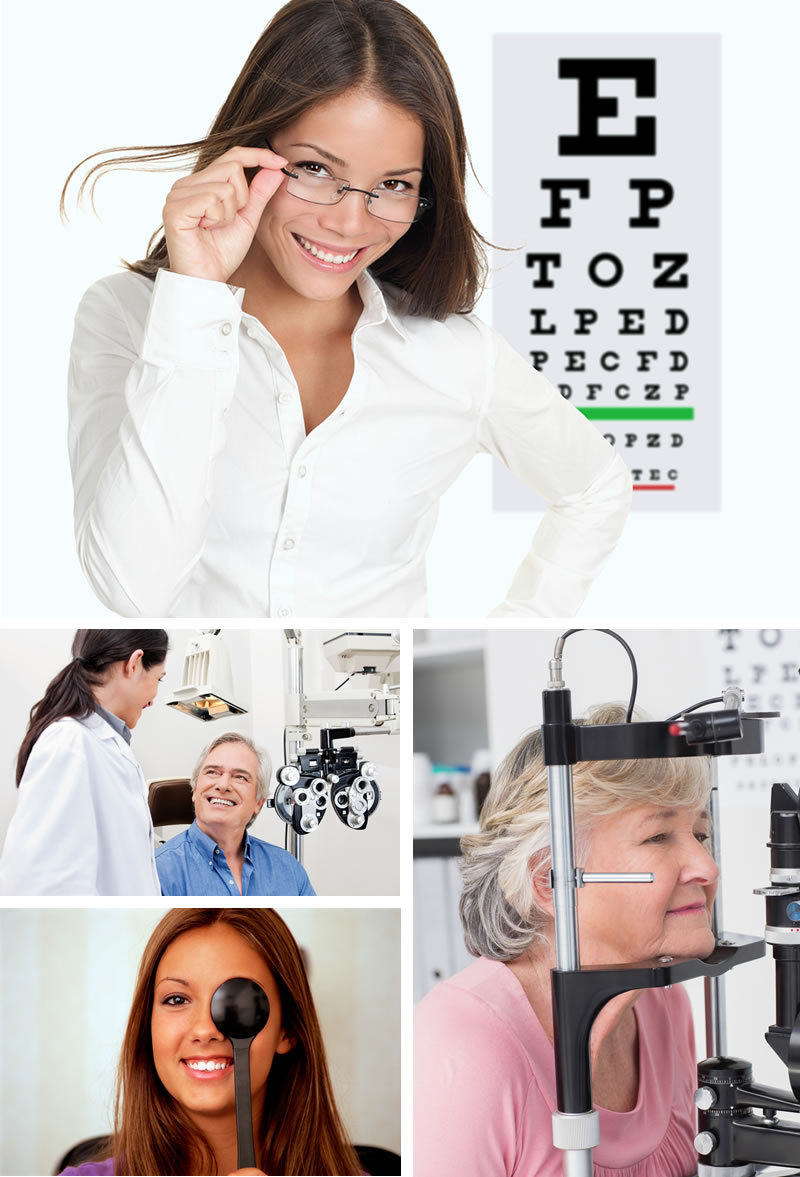 Learn More
Vision Products
Lake Nona Eye Care also offers the convenience of a large selection of the very best high quality vision products at reasonable prices. Our patients never pay too much for outstanding service, eye glasses, sunglasses, contact lenses, bifocals and progressive lenses.
Learn More